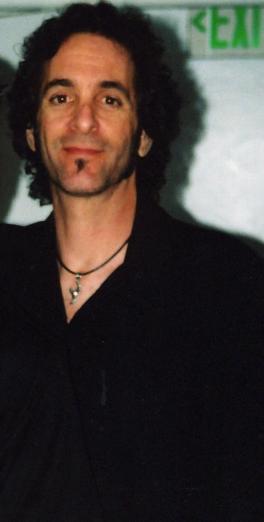 Los Angeles, California. He took part in the Rock and Punk scene in Hollywood and saw many bands go big with record deals and tours. Bands like Motley Crue, Quiet Riot, The Germs, X, Black Flag and Y&T to name a few.
The extent of Andys influence is impossible to list, but hard driving Rock "N" Roll is his favorite. He also likes blues and jazz standards like Billy Holiday and Judy Garland.
"I've been influenced by so many; some of my hero's are George Harrison, Keith Richards, Mick Mars, Gary Moore, Jeff Beck, and Jimi Hendrix. They understand the importance of playing strong rhythm's as well as lead guitar to be successful."
Aside from his musical talents Andy enjoys collecting artwork, sculptures, antiques and anything unusual that catches his eye. He is a world traveler, but also enjoys the simple things in life like a good movie, good food, and outdoors activities.
Andy's equipment list includes: Ibanez Guitars, Line 6, Fender and Create Amps, Shure Microphones, Monster Cables, and Jim Dunlap Picks